Hi OpenGL Community.
I'm trying to draw a flat shading sphere with smooth vertex color.
Like this: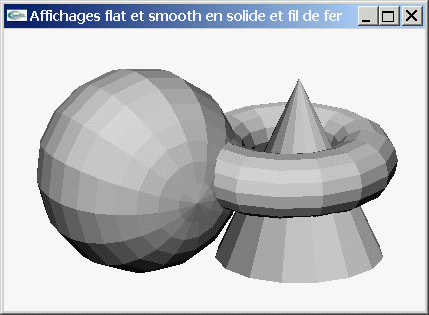 With smoothed color per vertex.
The problem if I use GL_FLAT is that every face (it's a 3d modeler so each face is draw separately) has single color…
In GL_SMOOTH, per vertex color are smoothly degraded at I want but my shading in not flat…
Any idea on how handle this?
Thanks in advance!
Regards,
Dorian